Technologies
PHP 7.2-7.4, Laravel, MySQL, AWS
The Role
You will create and extend a robust API architecture, solving technical challenges and applying excellent engineering practices. You will be a key part of transforming our codebase into microservices and engineer our APIs to scale internationally, going from todays 300k users to 10M+.
Services focused API development
Establishing engineering practices, crucially including a high level of automation, clean code style, fast deployment and fail-early tests.
Early engineering input on feature design, including exploration and API prototyping with UX/UI designers and our PO.
Mentoring junior team members
Remote work is an option as long as you can get to the office for get-togethers! (You must be resident in Sweden though.)
About you
5+ years of writing well structured and clean back-end code.
Very familiar with PHP 7, both its features and quirks
Well-versed in creating maintainable and testable code, structure and architecture.
Comfortable and quick with Git and code reviews.
Confident in writing SQL queries, in MySQL as well as using ORMs.
Fluent in English
An additional strong suite such as cloud infrastructure, database design, big data, machine learning.
Resident in Sweden.
Ready to apply the unique experience YOU bring with you!
How we work
Agile Development with dailies & retrospectives
Continuous Delivery with releases several times a week
High automation factor, little grunt-work
Robust, well structured code with high test-coverage
Frequent code reviews
Pair-Programming
What we offer
Salary: 43000-55000 SEK, depending on experience
30 days paid vacation: Time off with the peace of mind to use it
4.5% Pension plan so you don't need to worry about the far future.
Health plan with 24/7 access to a certified physician by phone or app.
Health-benefit plan for activities that promote a healthy lifestyle.
Flexible working-hours and management supported work-life balance
Central location right next to Rådmansgatan subway
New company MacBook Pro
We embrace diversity and equal opportunity in a serious way. We are committed to building our team so that we represent a variety of backgrounds, perspectives, and skills. The more inclusive we are, the better our work will be. Different makes us better.
Sounds like you? We are on the cusp of a large expansion. Join us now and get ahead of the curve! We look forward to connecting with you!

About us
"Hi Studi! I just want to say that your films are really good and they helped me go from 5 F's to 0 Fs and 3 As. You are the best!!" /Student
"When you don't understand what the teacher just said, there's always beloved Studi! 🙏" /Student
""Studi is the best thing there is, their videos are just soooo pedagogical!" /14yo student
"I was considering leaving teaching altogether but when i got Studi I felt like I had a new superpower. I can reach even the hardest students [with your material]" / Teacher of students with learning disorders
"I used Studi every day. It was an absolute must-have for teaching multi-lingual students. They felt included in the teaching and got material that was valuable to them. [...] With your content to back me up I felt I was a good teacher." /Teacher of classes with diverse background
Studi (soon Binogi) is a vibrant Swedish EdTech company and we would be thrilled to welcome you to our core team in Stockholm, Sweden! We have a good running business and ambitious plans for the international market, with offices in Canada and Germany. We are a creative company of skilled software developers, scriptwriters, animators and voice artists.
Our e-learning platform is currently used by hundreds of thousands of students and your work will be right at the heart of it, using your years of engineering know-how to scale to millions of users and building new experiences. Your efforts will very concretely make students succeed.
If you are a Senior PHP Developer with vision and experience we would love to welcome you to our product development team. You will be integral part of the team, remote during Covid but always welcome to our comfortable offices in central Stockholm.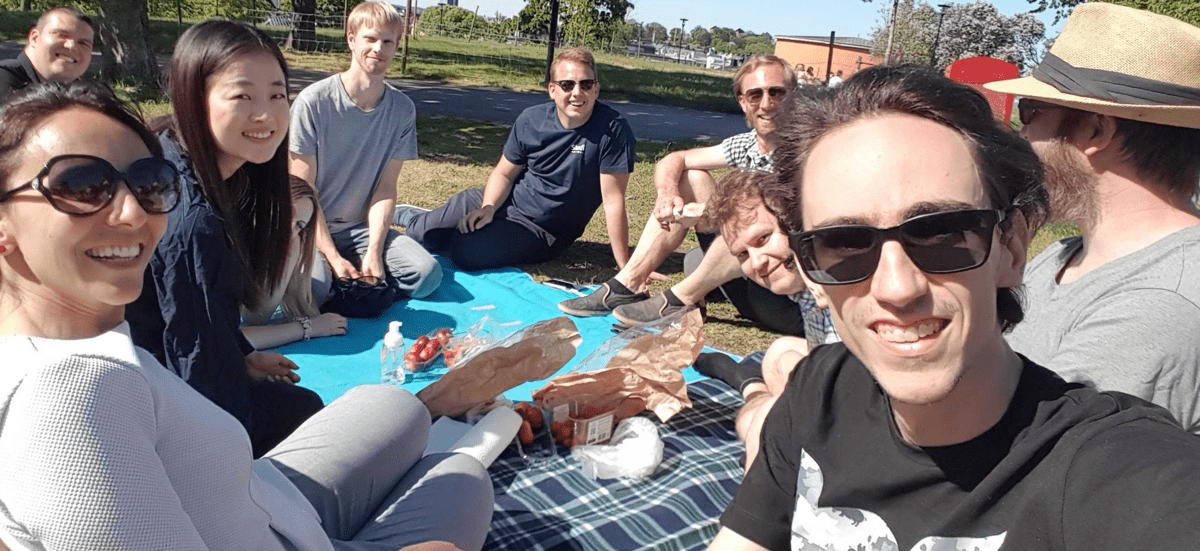 Or, know someone who would be a perfect fit? Let them know!