Tech
·
Stockholm
·
Remote
PHP Developer for Sales and School integrations at Binogi (edtech)
Help us make education interesting, accessible, and playful to children around the world.
Binogi creates educational animated videos and interactive quizzes, tailored to the school curriculum in each country. Students, teachers, and parents can learn, play and be inspired through Binogi's web and mobile apps.
50% of all secondary schools in Sweden pay for Binogi, and we have just started with our global rollout, with some customers in Finland, Germany, Canada, UK etc.
How we build products
Binogi has four development teams:
Core team with API's and Admin tools (mainly in Stockholm, Sweden)
Content Tech team (mainly in Halifax, Canada)
Apps team – Mobile & Web frontends (mainly in Ambala, India)
Market Tech team (new, see below)
and currently, most employees work remotely.
We do agile development with daily standups and retrospectives.
We spend 20% of our time on how to proactively improve our developer experience; how to work smarter and faster. We also get 10% to spend on learning projects.
Your role
Market Tech

 

is a new team in Binogi. This team is the interface between our core products, and the local sales teams (Sweden, Germany, Canada, etc) and their customers (schools and municipalities).
The team currently has a product owner plus a part-time developer (consultant).
Short term focus is sync solutions for user data between schools and Binogi. There are standard solutions for this, but still needs meetings with IT coordinators from schools/municipalities.
Longer-term objectives:

Local integrations
Local reporting requirements
Setting up smart systems for marketing automation, lead generation and follow-up.

As a PHP Developer in our Market Tech team, you work with our product owner in building these solutions.
Technologies
PHP 7.2-7.4, Laravel (with Eloquent), MySQL, AWS
What we are looking for
Experience of writing well structured and clean backend API code.
Familiar with PHP 7.
Well-versed in creating maintainable and testable code, structure and architecture.
Comfortable and quick with Git and code reviews.
Confident in writing SQL queries, in MySQL as well as using ORMs.
Fluent in English. Swedish is a plus since you will work with Swedish schools.
You need to be a resident of: Canada, Sweden, Germany, or Finland. Alternatively you can work as a contractor and invoice us (with VAT etc).
Why work at Binogi
Join our mission to educate the world!
A startup on the cusp of becoming really big: we have built this wealth of content, now it's time to launch it globally
Hybrid workplace: work in office, remotely, or both
International organization
Small agile organization where you can take a big responsibility
We take great care of our employees (this is a direct shareholder instruction):
Pension package, health insurance, insurances, wellness allowance
An agile work process (Scrum/Kanban)
Spend 10% of your time on learning projects, 20% on proactively improving your developer experience
About us
"Hi Binogi! I just want to say that your films are really good and they helped me go from 5 F's to 0 Fs and 3 As. You are the best!!" /Student
"When you don't understand what the teacher just said, there's always beloved Binogi! 🙏" /Student
""Binogi is the best thing there is, their videos are just soooo pedagogical!" /14yo student
"I was considering leaving teaching altogether but when i got Binogi I felt like I had a new superpower. I can reach even the hardest students [with your material]" / Teacher of students with learning disorders
"I used Binogi every day. It was an absolute must-have for teaching multi-lingual students. They felt included in the teaching and got material that was valuable to them. [...] With your content to back me up I felt I was a good teacher." /Teacher of classes with diverse background
Binogi is a vibrant Swedish edtech company and we would be thrilled to welcome you to our core team in Stockholm, Sweden! We have a good running business and ambitious plans for the international market, with offices in Canada and Germany. We are a creative company of skilled software developers, scriptwriters, animators and voice artists.
Our e-learning platform is currently used by hundreds of thousands of students and your work will be right at the heart of it, using your years of engineering know-how to scale to millions of users and building new experiences. Your efforts will very concretely make students succeed.
If you are a Senior PHP Developer with vision and experience we would love to welcome you to our product development team. You will be integral part of the team, remote during Covid but always welcome to our comfortable offices in central Stockholm.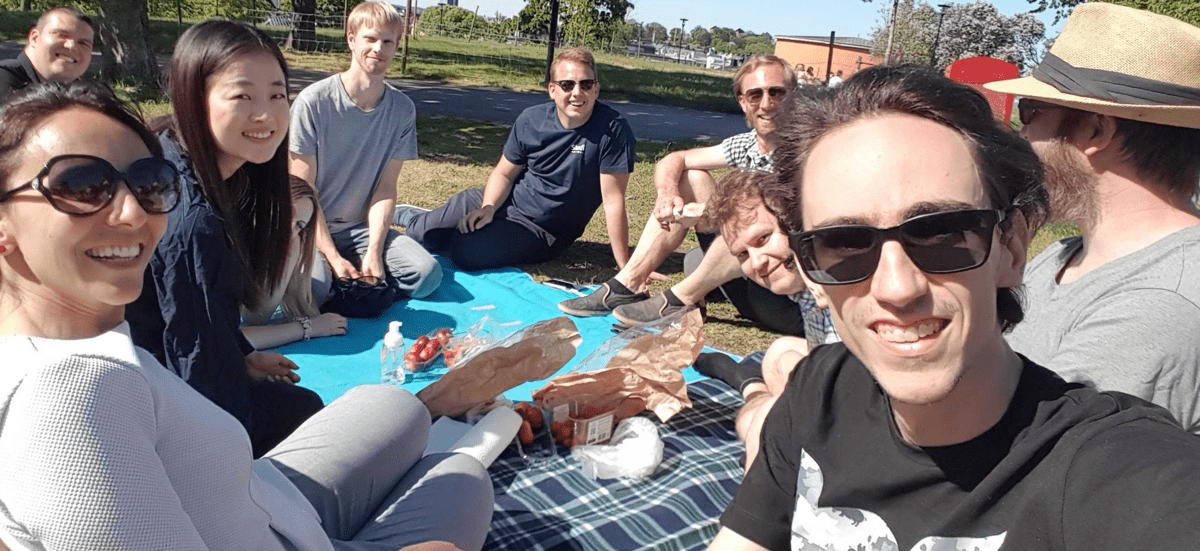 Department

Locations

Stockholm

Remote status

Flexible Remote
Related jobs
About Binogi
Binogi was founded 2011 in Stockholm, Sweden. We use technology to make education more interesting and playful. Today, we are the largest digital learning material compliant with the Swedish national curriculum. Binogi is currently operating in Sweden, Finland, Germany, Canada, and Kenya.
Already working at Binogi?
Let's recruit together and find your next colleague.