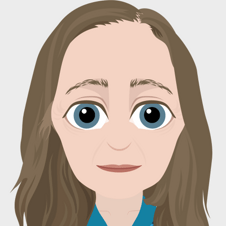 Erika Heineman
Project Manager, Event & Conference – Binogi Nordics
I have worked in the tv production industry in Stockholm since 1992 in various roles, but primarily as project manager. However, between 1999 and 2004 I took a break from offices & excel sheets and moved to live and work in the Philippines as a diving instructor. During my free time I devoted myself to technical diving.
Being born and raised in North Africa, moving to Stockholm as a 10 year old was a huge culture shock, but eventually I learned to love Sweden. As a teenager I went to boarding schools in France.
In august 2018 I joined the Studi team and came to a very creative house. My respect goes to all specialists in their areas. This is an exciting and educational experience - a workplace with incredible diversity and inclusive energy!